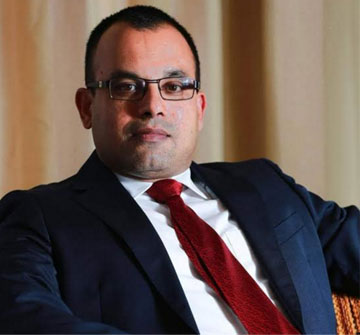 It is my pleasure and privilege to welcome you to the official website of the Honorary Consul of Sri Lanka for Western Australia.
I believe the website will assist you with useful information regarding services provided and about diverse range of relationships between Sri Lanka and Western Australia.
As many of you know, Western Australia is home for a vast number of Sri Lankans and our community keeps expanding by the day. There are many Sri Lankan West Australians who are actively contributing to the growth of Western Australia in numerous means. And I am honoured to lead such a community to greater heights.
I am confident that we will increase the quality of our consular services and open doors for many Sri Lankans in West Australian soil in areas such as education, investment, trade, and community & cultural development.
The knowledge and experience I have gained during my past years in Perth, is sure to be an asset in leading our community in a fast paced country like Australia.
As the first person of your community, I hope to work towards safeguarding legal rights and interests of Sri Lankans living in Western Australia and to provide high quality, flexible consular services to promote the exchange and cooperation between Sri Lanka and Western Australia.
Our mission is to strengthen the bonds between Sri Lanka and Western Australia to provide you with the best outcomes possible, and in this journey your participation and feedback is highly appreciated.